Debut Album "Honkytonkitis"
Real Songs about Real Life, the way Country Music was intended.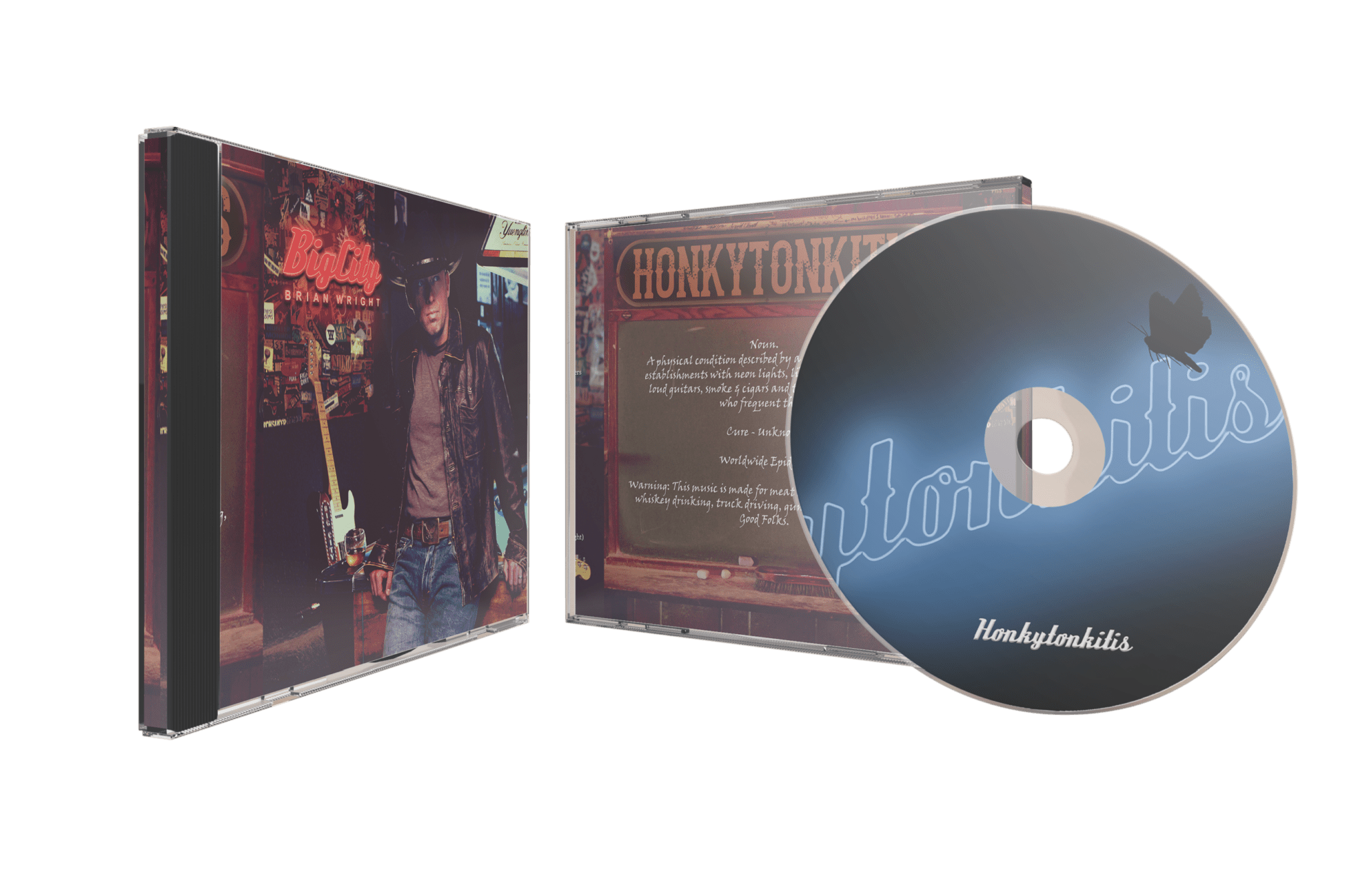 New album "They're All Drinkin' Songs" coming soon!

Big City Brian Wright is what country music NEEDS!
~ Derik Walker K-102 Country
"Brian Wright writes, and that's a good thing. He writes out of inspiration, not obligation, and never out of commercial consideration. He believes in country music, and that belief shines through in every line. And then he sings it, and that's even better.
~ Peter Cooper
Check Back Soon for Event Dates!
"Honkytonkitis" is album of the week in Montpellier, France, on WRCF and WRPL and others! Who knew South of France had a country audience? "Honkytonkitis" is a worldwide epidemic!
Read More