Debut Album "Honkytonkitis"
Real Songs about Real Life, the way Country Music was intended.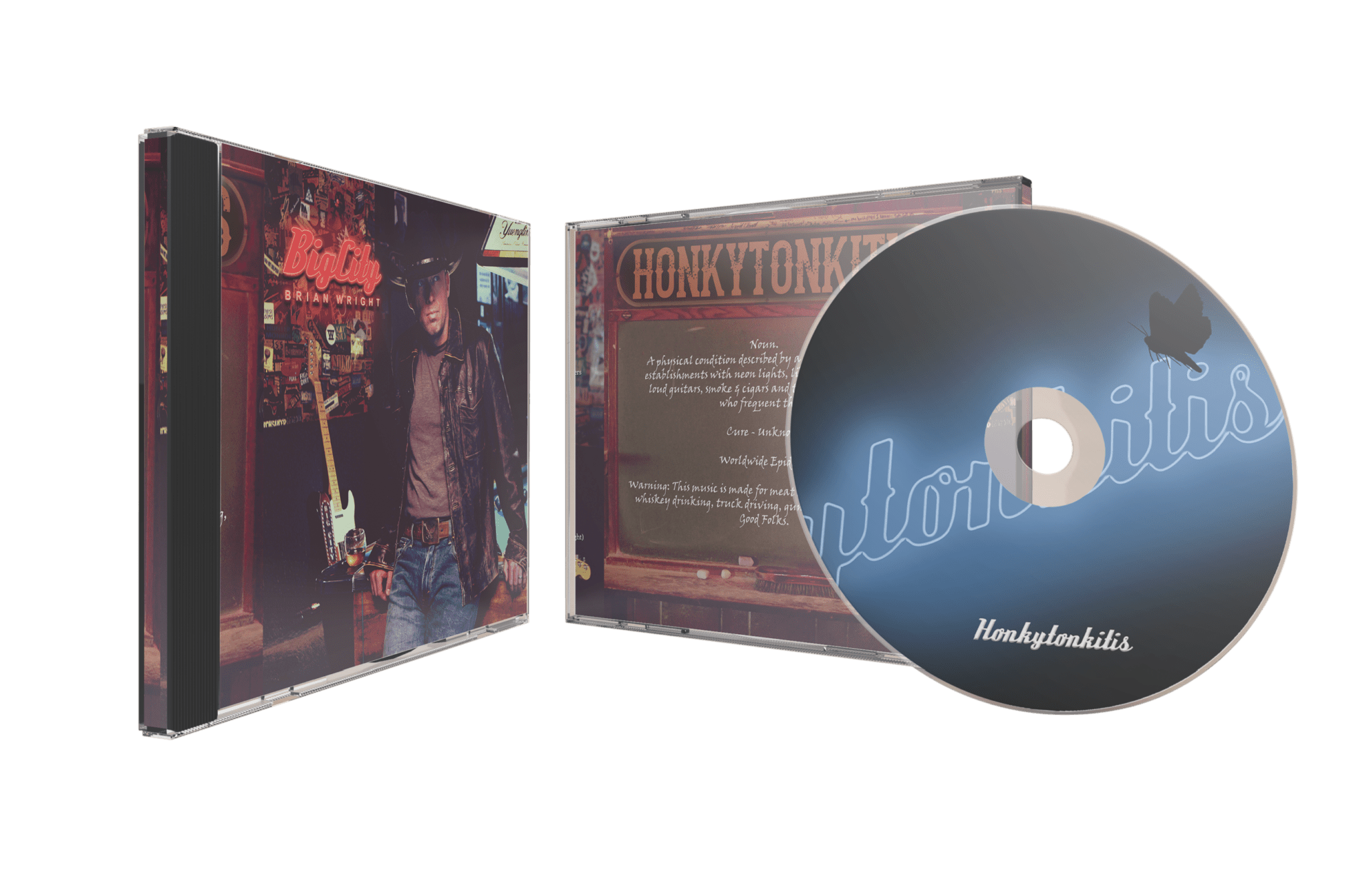 Big City Brian Wright is what country music NEEDS!
~ Derik Walker K-102 Country
"Brian Wright writes, and that's a good thing. He writes out of inspiration, not obligation, and never out of commercial consideration. He believes in country music, and that belief shines through in every line. And then he sings it, and that's even better.
~ Peter Cooper
Become a member of The HONKY TONK ARISTOCRACY
For less than $10 a month, you will get:
FREE "They're All Drinking Songs" Autographed CD AND Digital Download by Big City Brian Wright

Access to "Honkytonkitis - Inside Nashville" TV shows

Front Row Live Pass to regular online concerts

Studio Pass to Live Studio Feed when recording

Big City's "Grillin' & Chillin" recipes & playlists

Big City's "Music City Musts" Nashville Tour Guide (will save you hours of research, time, & money on your next Music City Vacation)

You will automatically be a member of XSLIFT (Big City's Charity mentoring underprivileged youth in Nashville Area in Music & Life)

20% Discount on the item of the month

14 Day Trial Membership, Cancel at Anytime!

This membership pays for itself in FREE MUSIC, discounted merchandise & Nashville Tour Info alone!
Two years ago, when seeking songs to record for my second album, I polled my fans and asked, "What types of songs are your favorites?" The overwhelming response was "drinking…
Read More