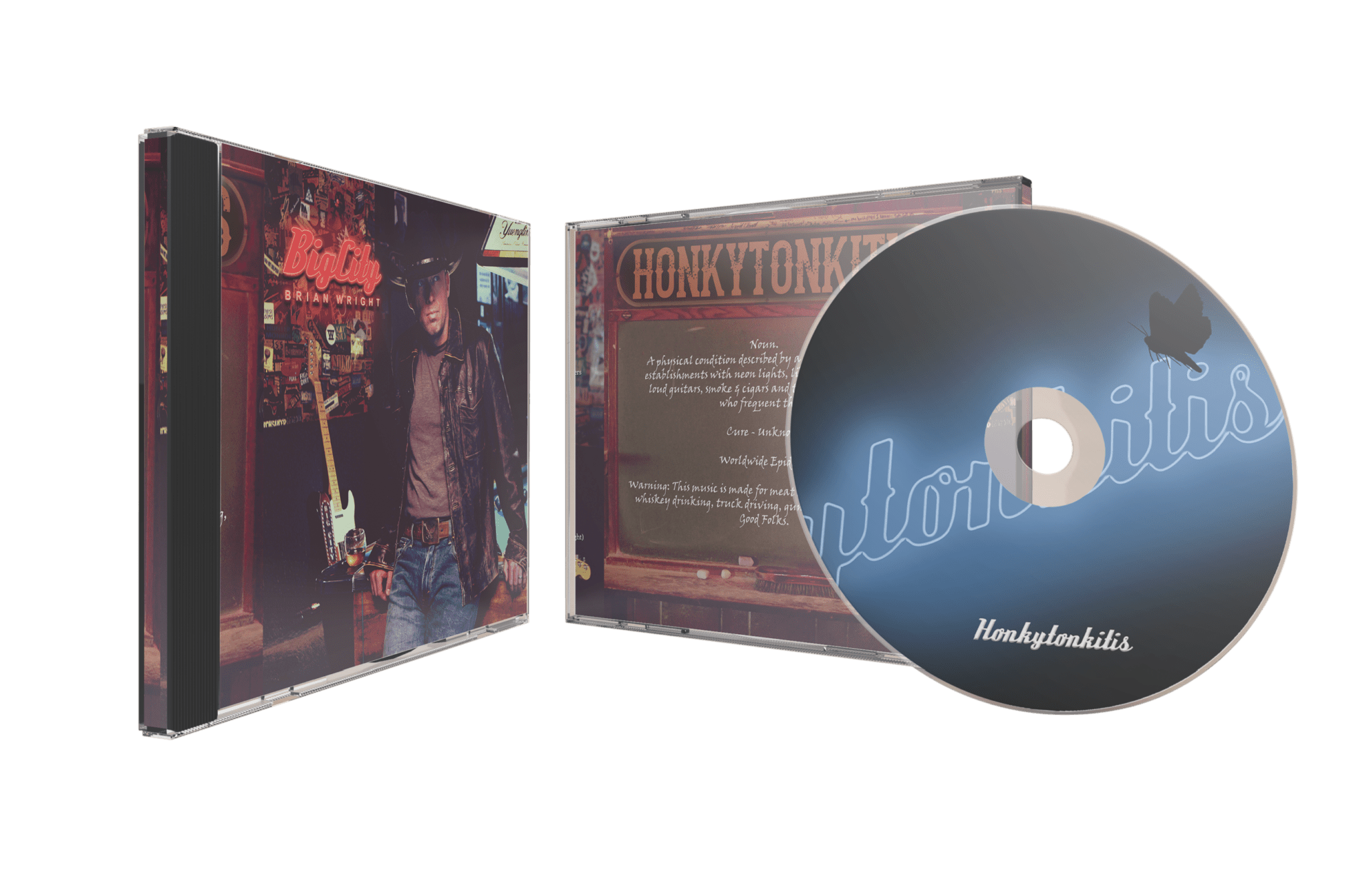 Listen to my Debut Album "Honkytonkitis"
Real Songs about Real Life,
the way Country Music was intended.
NEW album "THEY'RE ALL DRINKIN' SONGS" coming soon!
Fiddle & Steel guitar are BACK!
Big City Brian Wright has been performing country music for nearly 2 decades.  He finally gave up being a fan and decided to make his own brand of country music, a fresh sound all his own, rooted in the traditional country sounds that pay homage to his traditional country music heroes.
Get

FREE

REAL COUNTRY SONGS now!
Big City Brian Wright is what country music NEEDS!
~ Derik Walker K-102 Country

"Brian Wright writes, and that's a good thing. He writes out of inspiration, not obligation, and never out of commercial consideration. He believes in country music, and that belief shines through in every line. And then he sings it, and that's even better. -Peter Cooper
Pardon my silence, As many of you are probably dealing with life's new circumstances, we are also adapting here at the Wright House. We run a pretty busy operation between…
Read More
Join the MILE HIGH CLUB & receive FREE REAL COUNTRY MUSIC!
Mile High Club Members receive
5 FREE songs from the album "Honkytonkitis"

One Free, never-released acoustic song EVERY month w/ lyrics and backstory

Big City's "Grillin' & Chillin'" recipes & playlists

Big City's "Music City Musts" Nashville Tour Guide (will save you hours of research, time & money on your next Music City Vacation)

Availability to upgrade membership to include ALL of Big City's New Music and Merchandise FOREVER!

Entry for a "Music City Weekend Getaway" Giveaway