Welcome to the Swingin' Doors Shop
Free Shipping on
Orders Over $100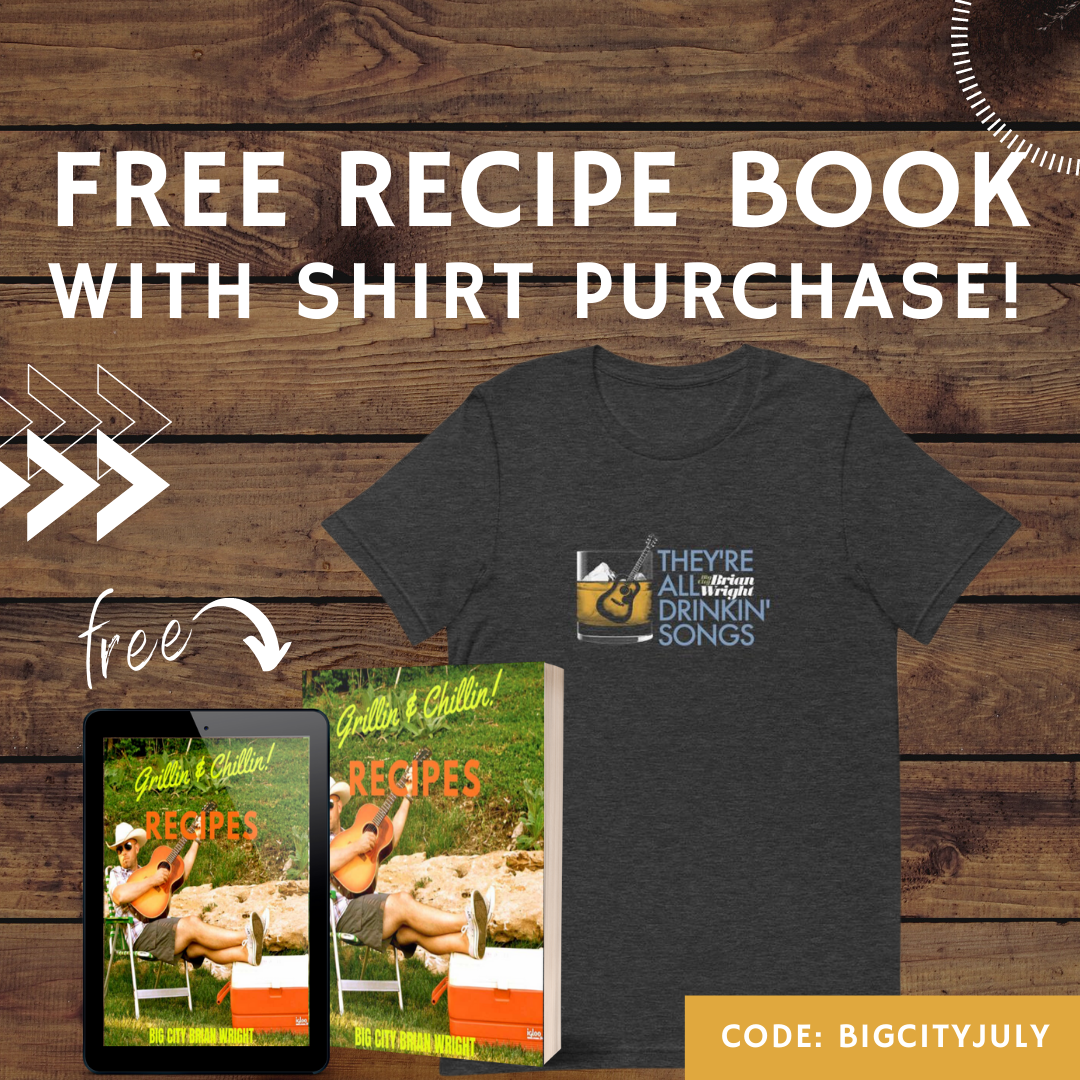 The July Bundle is Available Now!
This t-shirt pairs nicely with a cold beer and real country music. It feels soft and lightweight, with the right amount of stretch. It's comfortable and perfect for wearing while you try out one of my Grillin' and Chillin' recipes this summer!
All month long, you can get my recipe book for free when you buy this shirt. You don't even have to wait for this part to come in the mail, you can download it and start using it immediately! These recipes are sure to be crowd pleasers, so invite your friends over and get to grillin'!
To get this deal, use the discount code BIGCITYJULY to save. Enjoy!
5 FREE REAL COUNTRY SONGS and a lot more
Receive 5 free real country songs and stay notified about new music and merch!