Pardon my silence. As many of you are probably dealing with life's new circumstances, we are also adapting here at the Wright House.  We run a pretty busy operation between my two careers, my wife's business, and the kids and their hockey/music/cheerleading stuff, not to mention school.  I can say I'm honestly enjoying a break from the routine of what we have called life for so long.  For once, I actually feel like I'm getting to live.  I have spent more time with the family and just being in our home more than I usually do, and it's really been pretty fun to just be.  Am I supposed to thank the Chinese for that?  🙂  (It would be very convenient, as I'm sitting in China writing this email).

With that being said, half of our household income is in question, and I'm lucky to be employed and flying airplanes for one of the biggest toilet paper shippers in the world :).  So, job security for my half seems solid.  I hope that each of you are finding some positives in all of this mess, as well. I thought I'd share a story to possibly give you a better outlook if nothing else.
September 11, 2001 rocked my world, no different than a lot of you.  I was a young airline captain, and I had been busting my butt for nearly 10 years trying to get where I am now.  All of my energy, time, and dollars had been put towards that goal.  I was living in Nashville with a couple of buddies as we watched the terrorist attack unfold.  As a junior captain, my schedule wasn't great.  I had made the decision to move to Atlanta, where I was based, and I was already packed and planning to leave on 9/12. My timing is usually really good – somebody's always looking after me.
Immediately, the airline business fell apart.  There was no hope of me getting that dream job.  I actually already had an interview scheduled at that job and was just waiting for the day, but that day never came.  What was I gonna do now?  It was gonna be years, at best, before I got another chance.  Well, in hindsight, it actually ended up being 16 years!
Instead of sitting around and moping about it, I made the best decision of my life: I decided to focus on something in life that I had always enjoyed and never had time for, music. Do you see the correlation here?  Right now we have a lot more time on our hands. I had taught myself guitar a few years earlier and had been strumming and learning a bunch of classic country songs.  I was not the least bit good, in fact I was pretty terrible (and still ain't much better at playing guitar).  But I sat there drinking beer with a buddy of mine, ok, it was a lot of beer, I said to him, "You know how we can fix our life right now?  We can't do anything about flying careers, but we can fix our shitty dating scene.  We don't need to be in these uppity clubs spending money we don't have, chasing girls we don't like, listening to music we hate.  We need to start a band, play the music we like, drink free beer, and let the girls come to us!"
My buddy didn't think I was crazy at all.  He looked at me like it was the best idea he'd heard.  He said he'd always wanted to play the drums. At that time he had never touched an instrument and knew nothing about music.  So, you can appreciate the obstacles we had to overcome.  The next day we headed to Dirt Cheap Music in Atlanta, and he bought a $150 drum set.  He took it back to his trailer in West Point, Georgia and played several hours a day for several weeks (I can't make this stuff up).  I decided to join him one night, and we had a blast trying to work out some songs.  We convinced two more dudes who were actual good musicians to join us.  I think the only reason they did it was because we were the only people playing classic country music at the time.  Several weeks later, we had a real band and were ready for our first gig.  The band was "Crow's Nest Thunder," and we were about to rock somebody's wake!  A funeral, keg party, BBQ, and all.  How many people can say that was their first gig?  🙂
At the end of the show, my last girlfriend walked up to me and introduced herself for the last time.  I said last girlfriend because now she's my wife.  The damn plan worked!  Not only did the plan work, but playing music with those guys and starting to write/record all those songs has opened up doors you would not believe, given me experiences, and introduced me to folks all over the world that I would've never met.  I'm not exaggerating when I say that every good thing in my life came from that one decision to do something positive when everything around me was failing out of my control.  
My advice is: control the controllables.  Turn off the damn TV, look around, be thankful for what you have, and start to rebuild or rework your plan.  This is a great time to pivot and do something you might have always wanted to do!  This could be the best thing that happens to you EVER.  It was for me.
I'm working my new plan now, and I encourage you to do the same.  Tough people aren't made celebrating successes and cruising on Easy Street.  They're made when there's glass breaking and chaos & panic in the streets.  Find your opportunity!
I hope this message finds you well.  Stay safe, it'll all be better soon.  I count my blessings everyday.  All I need is a roof over my head, food on the table, and a body that's willing and able.  It's all gravy after that. I'm not that smart, but if any of you need any advice or a kickstart, feel free to reply.

Take care, be good.  It ain't that hard.

BCBW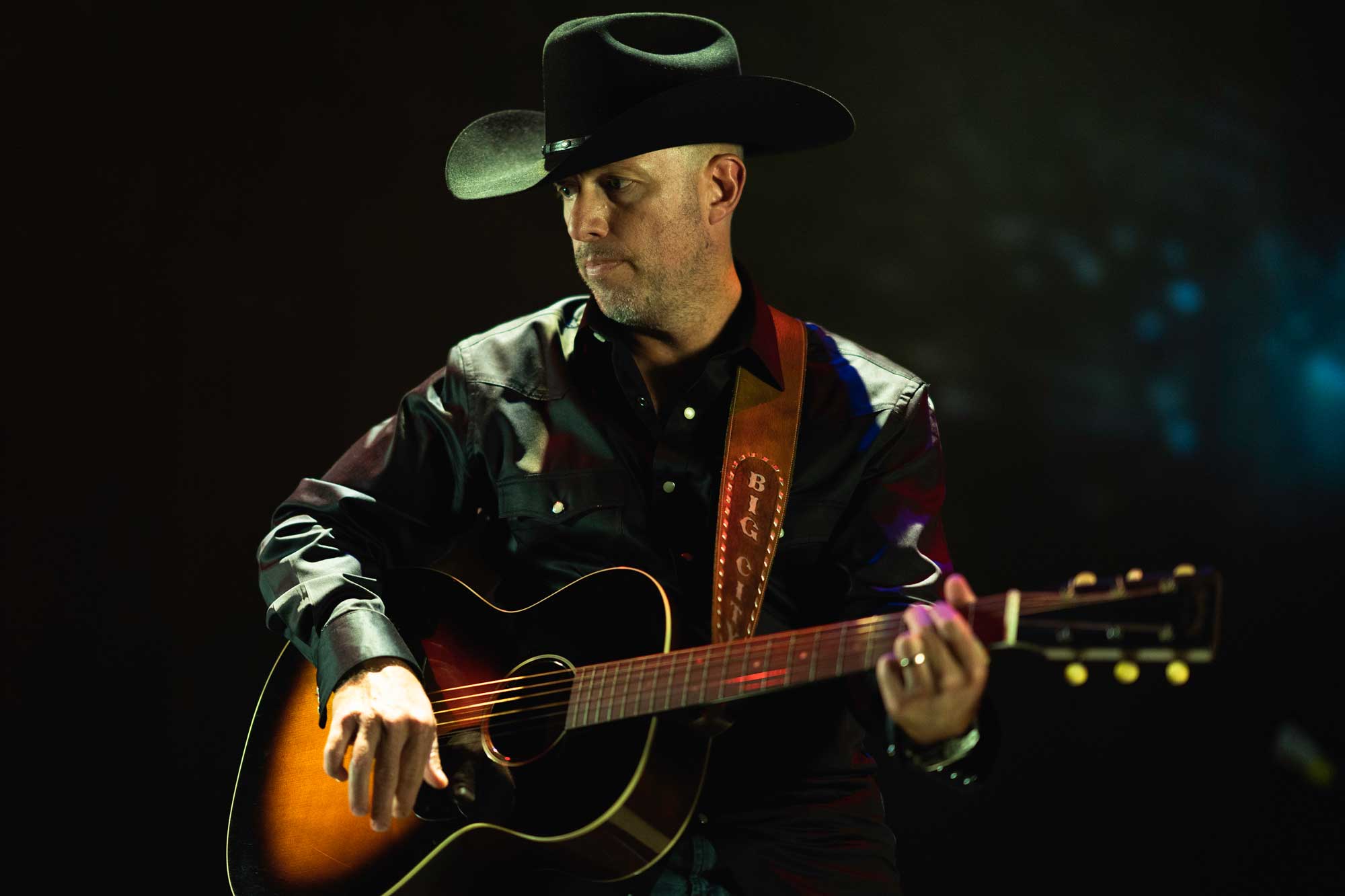 My name is Brian Wright, and I love to keep country music REAL. Have you gotten your free songs yet? If not, there's no time like the present. Get yours now!